Our Reason for Being
We believe that everyone has a treasure within them; everyone is gifted at something; everyone has a voice. Some people need a little support to find theirs. Cogent Afrique exists to help them find their treasure within, and share it with the world.
"The most common way people give up power is by thinking that they don't have any." - Alice Walker
Many people wake up every day with the sense that they were born to serve a higher purpose, that they have high-level duty to perform, that they have greater meaning to fulfill and bigger impact to deliver to the universe…yet they are unsure of how or where to begin.
We at cogent Afrique have opted to be deliberate in our mission to empowering people in reclaiming their superpower. Our reason for being is to educate and mentor people to discover their why and to chart a course that ensures its fulfillment.

Career Strategy
Explore a solution-based approach designed to help you gain the clarity you need to achieve your ultimate career goal.

Impact Coaching
Gain the understanding necessary to unlock and maximize potential within that is now dormant and untapped.

Self Development
Intentionally examine your life goals and values and recalibrate your inner compass to align with your purpose.
Corporate Training
Perform in your organization like a well-oiled machine, effectively geared on achieving strategic priorities.
We are a personal and professional development firm dedicated to helping people reach their full potential.
We offer one-of-a-kind programs based on extensive study and science to assist people in recognizing not only what matters to them, but also formulate a powerful game plan of how to make it a reality.
Why Clients Prefer Us?
We are committed to helping people live lives that are purposeful . Our mission and professional responsibility is to empower the masses realize their full potential by encouraging them to unearth the treasure within themselves, which we call GAME.
Paradigm Shift
Life Coaching
Renewed Confidence
Performance Coaching
Upward Momentum
Career Coaching
Clients' Testimonials
My personal inter-action with Colleta - a bright and uplifting experience. Colleta is knowledgeable and shares her knowledge with ease and willingness a great character trait, as knowledge is 'power'.  She has a wonderful positive attitude which is an inspiration to all.  She speaks with ease and confidence and is interesting to follow. I am delighted to have had the pleasure of meeting her.
Helen Couvaras BA Honours (Byzantine Studies and Classical Culture)
Sales Manager, www.saeeconfed.org.za
Colleta Macharia is a Christian Leadership coach and facilitator who inspires individuals and organizations to identify and live out their purpose. She has facilitated several coaching workshops and webinars for The Leaders Guild (TLG) at Tangaza University College leadership development program. Every engagement with Colleta is inspirational and thought provoking. TLG looks forward to meaningful future collaborations in this lifelong learning and growth journey.
Jacqueline Abuor
Coaching Coordinator, The Leaders Guild (TLG) at Tangaza University College
Aristotle wrote that knowing thyself is the beginning of all wisdom. The Design Your Career GAME PLAN training was the most introspective look into my thinking patterns, bringing clarity into my dreams and ambitions through various tests and group coaching. I totally enjoyed the experience. Thank you Colleta for this well researched and executed training.
Wanjiku Ayany
TEARS Foundation
This is a crucial training. One will learn about lessons that are very important yet overlooked. I wish I got this training 10 years ago.
Franciah Thwagi
TEARS Foundation
We did LIFO just before we got married. This was the best light into each other's personalities and perspectives on life. It definitely prepared us to know each other better and taught us how to focus on each of our strengths to grow us together. We definitely recommend this for every couple.
Sam and Wanjiku Ayany
LIFO Couples
I love the Christian leadership style of your coaching and also in your guide book. Bringing out the truth, that our gifts are given to us by God.
Joyce Wachira
The Tears of Foundation, Kenyan Chapter Leader
I am grateful to Coletta Macharia, my passionate coach for sharing this wisdom with me and for the opportunity to learn alongside some great women who have had a positive influence in my life.

Lilian Kasanga
lilian's inspirational articles can be found @www.familyrebuilders.org
After my coaching my eyes have been opened to new horizons. I have rediscovered my passions, and I have realized that I can pursue my passions while at the same time being there for my family.
Susan Karabu
@Susan Karabu
Today I cannot look back. I now see that asking for help is not a weakness. My life goals are much clearer and I wouldn't have gotten here without the class.

Dr. Tabitha Rangara Omol, Ed D
E-Learning expert / Instructional Designer
Every time we had class I was looking forward to gaining something new and that way I was always adding value to my dreams.

Sino Nocwaka Klaas
Counselor and member of the Council of Counselors in South Africa
Today I am happy, hopeful and feel relevant. The Success Team program that I went through helped me redefine my goal and purpose.

Esther Jael Amati
@Esther Jael
45
Successful Coachees
One-on-One coaching delivered
301
Satisfied Trainees
Groups that we have empowered
5
Organizations Supported
Institutions we've impacted
Why do majority of humans never reach their full potential in life and career?
According to statistics, 92 percent of those who set goals never achieve them. Failure to meet your objectives can set you back and cause you to become disheartened and frustrated. But don't worry, we've got you covered.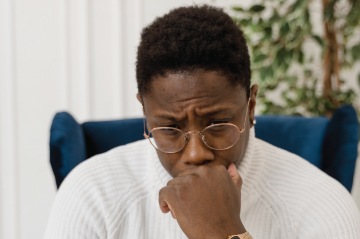 Lack of Clarity
We will help you define what truly matters and eliminate the noise.
Lack of Planning
We will assist you in creating a detailed plan for achieving your goals.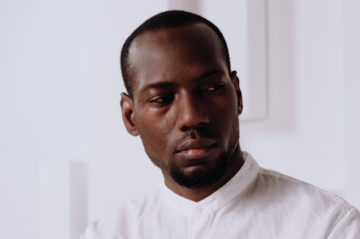 Lack of Guidance
We will walk step by step with you on your journey to greatness.
Latest Blogs
Be inspired by our articles on topics that we are passionate about.